---
Dr. Andy Cooney (1897 – 1968)
Medical Doctor, Chief of Staff of the IRA, Orator, Humanitarian,
Veteran of the Irish War of Independence and the Treaty War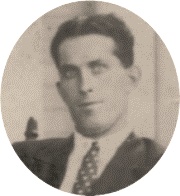 Andy Cooney, the second of three children, was born on April 22, 1897 to John Cooney and Mary Anne Cooney, née Gleeson in Ballyphilip, Nenagh, Co. Tipperary.
As a young man Cooney's father, John, studied for the priesthood at a seminary, (possibly the Franciscan Friary) in Ennis in Co. Clare. When the Bishop of Killaloe found out that John's father, Patrick, was a member of the Irish Republican Brotherhood and a Land League activist, he expelled John from his novitiate, since the Church could not take a chance on young men with a history of defiance or critical thought in the family's background.
After that snub by the Church, Cooney's father became a landowner, a phenomenon hitherto impossible prior to the enactment of several Irish Land Acts precipitated by the Land Wars of the late 1870s and early 1880s, and afterward by a continuous prolonged period of agrarian agitation led by the Irish National Land League.
---
Maud Gonne (1867- 1953)
Irish Revolutionary, Patriot, Suffragette & founder of Inghinidhe na hÉireann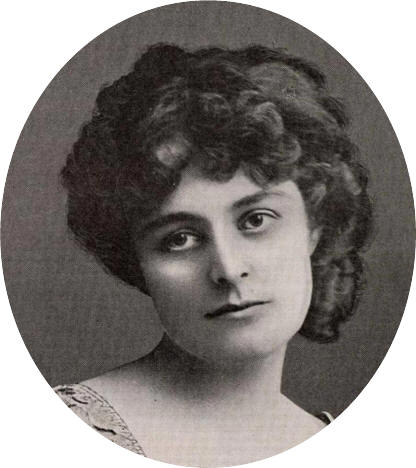 Maud Gonne, the eldest of two daughters, was born on December 20, 1866 to Thomas Gonne and Edith Frith Gonne, nee Cook, in the village of Tongham in Surrey in England. At the time of her birth her father, Thomas, was an British Army officer stationed at the Aldershot military garrison, located close to the village of Tongham. Her mother, Edith, was a member of a wealthy textile manufacturing family with a transgenerational history of government and military service.
In 1867, when Maud father's regiment was transferred to the Curragh army base in Co. Kildare, to help quell ongoing Fenian activity and prevent another Rising, the family followed, taking up residence in Donnybrook, a suburb of Dublin city. continue
---
John Daly (1845 – 1916)
Irish Patriot, Fenian, 1867 Rising Veteran, Political Prisoner and Mayor of Limerick.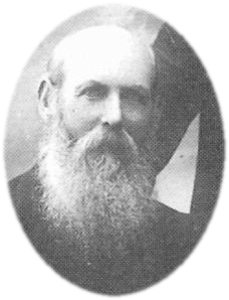 John Daly, the sixth of seven children, was born to John and Margaret Daly, née Hayes in Limerick City, on October 18, 1845. His entry into the world coincided with the onset of the Great Hunger, a cataclysmic event in Irish history that spawned evictions, death and inhumanity, in a land of plenty. It also resulted in the banishment of over one million refugees to England, Scotland, Wales, North America, and Australia. For many, the ships that carried them to North America and Australia, became their coffins, and the seas they crossed became their graves. --- continue

---
`Lily' Kempson (1897 - 1996)
Patriot, Labor Activist, Citizen Army Volunteer, Veteran of the 1916 Easter Rising.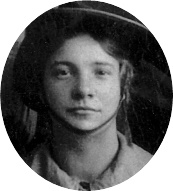 Elizabeth Ann `Lily' Kempson was born in Co. Wicklow, Ireland on Jan. 17, 1897. She was the fifth of nine children born to James Kempson and Esther Kempson (Moore). Her mother, Esther, who was born in Co. Wicklow, died in 1919 during the flu epidemic. Her father, James, who was born in Co. Carlow, died in 1940.
The family moved from Carlow to Dublin when Lily was still a young child. They lived in abject poverty in a rundown 2-room tenement flat in Piles Buildings off Golden Lane with their maternal grandmother. Golden Lane is located on the south side of the river Liffey close to the City Center. At that time, housing conditions in Dublin for the working class were the worst of any city in the United Kingdom. -- continue
---
---
Michael Scanlon (1833 – 1917)
Irish Nationalist, Fenian, Editor, Writer, Poet and Statistician
Michael Scanlan, the fifth of nine children, was born to Mortimer Scanlon and Kate Scanlon (nee Roche) on November 10, 1833 in the village of Castlemahon in Co. Limerick. His father, Mortimer was a well-off shopkeeper and farmer, who fell on hard times with the onset of the Great Hunger in the mid 1840's.
Scanlan received his primary education at the local national school in Castlemahon. He was an excellent student who benefited greatly from the encouragement and teaching skills of one of Munster's renowned teachers, Daniel O'Callaghan. Apart from his formal education that ended at the age of fourteen, his inherent intellectual curiosity led him to study and acquire a basic understanding of some of the factors that controlled his life including religion, politics, history and folklore. --- continue
---
Marguerite Moore (1849 - D?)
Irish patriot, writer, orator, social activists and suffragette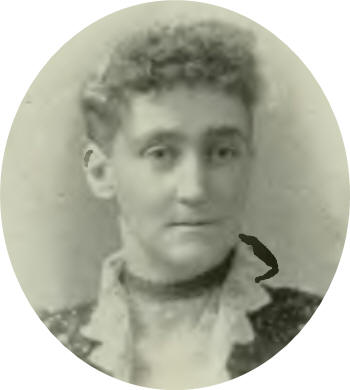 Marguerite Moore was born in Waterford, Ireland on July 7, 1849 in the waning years of the Great Hunger. Although the Great Hunger was a calamitous event in the annals of Irish history, not every family suffered starvation, eviction, disease or one of the many man-made maladies that laid waste to the native Irish populace. By divine providence or station in life she was not one of the 2 million victims who died, managed to immigrate or, enroute, succumbed to a watery grave. continue
---
Theobald Wolfe Tone (1763 - 1798)
Barrister, co-founder of the Society of United Irishmen, Leader of the 1798 Rising and Father of Irish Republicanism
Theobald Wolfe Tone, the eldest of five children was born in Dublin, Ireland in 1763 to Peter Tone and Margaret Lampor. Tone's father was a prosperous coach-maker and the owner of a farm near Bodenstown in County Kildare . He was also a member of the Church of Ireland. Growing up as a child of the gentry, Tone lived a privileged lifestyle, insulated from the general populace, unaware of their plight. Possessed with a keen intellect he won a scholarship to Trinity College in Dublin. During his student years, he met and married Matilda Witherington who bore him four children three of whom died prematurely.. After completing his studies, he was admitted to the Irish Bar..--- continue
---
Dr. Kathleen Lynn (1874-1955)
Patriot, Medical Doctor, Political & Social Activist, Humanitarian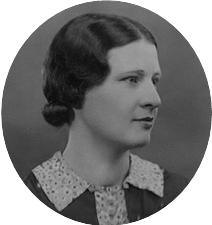 Kathleen Lynn, the second of four children, was born to Catherine Lynn (nee Wynne) on January, 28, 1874 in Mullaghfarry, Co. Mayo.
Lynn's mother, Catherine Wynne, was a descendent of the Earl of Hazelwood whose estate, located within a few miles of Sligo town, dated back to the Cromwellian plantation in the 17th century.
Lynn's father, Robert Lynn, was the Church of Ireland Rector in Killala. By virtue of his Ecclesiastical standing within the Church he was, by royal prerogative, a member of the Protestant Ascendency.
---
Lydia B. Darragh 1729 - 1789)
American patriot, Washington spy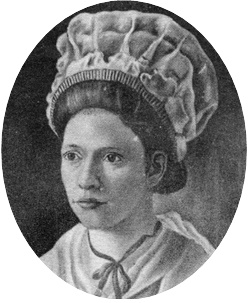 Lydia Barrington Darragh, the youngest child of six children, was born to John Barrington, a weaver by trade, and Mary Aldridge Barrington in Dublin, Ireland in 1729. The Barrington's were members of the Religious Society of Friends, nicknamed Quakers, whose English ancestors resettled in Ireland in the 16th century.
The Religious Society of Friends was founded by George Fox in England in 1652(1). Simply stated Quakerism embraced pacifism as a core principle, rejected the trimmings of organized religion, promoted social reform, and emphasized caring for the less fortunate within and without their own communities as a unselfish expression of their faith.
---
No Second Troy
William Butler Yeats
Why should I blame her that she filled my days
With misery, or that she would of late
Have taught to ignorant men most violent ways,
Or hurled the little streets upon the great.
Had they but courage equal to desire?
What could have made her peaceful with a mind
That nobleness made simple as a fire,
With beauty like a tightened bow, a kind
That is not natural in an age like this,
Being high and solitary and most stern?
Why, what could she have done, being what she is?
Was there another Troy for her to burn
___________________________
The Relationship Between Maud Gonne and William Butler Yeats
The great love of the life of the Irish poet William Butler Yeats was the Irish actress and revolutionary Maud Gonne, equally famous for her intense nationalist politics and her beauty. Maud was a strong influence on Yeats' poetry. He proposed to her on many occasions but was always met with rejection - she maintained, perhaps as an excuse, that his unrequited love contributed to the effectiveness of his writing. The sentiments expressed in the poem When You Are Old suggest that it was written with her in mind. In 1903 Maud married another man. Yeats eventually married another woman, in 1917. The marriage lasted until his death in 1939